Day 1
Malta was the place we travelled to after Rome. When we got there, it was about midnight and we were all tired. Everyone wanted to go to bed. I can't remember much but as soon as we got home, we went to sleep.
The place we were staying at had three bedrooms with two bathrooms. The main bathroom had a shower so small you had to sit down in it to have a shower! That was so good because it gave me an excuse to have a bath. After that I was so tired I just flopped into bed for a huge restful sleep.
Day 2
When we woke up, we went to the local beach. It didn't resemble our beaches in Australia. Where we have sand on Australian beaches, this beach had limestone rock instead. It was like one big smooth rock. The beach had a giant rock pool that we could swim in. It was awesome because we could see crabs and loads of fish. Luke and I caught six crabs, had a great look at them and let them go. What I loved most about the crabs is that they had really impressive patterns on their shells. There were also shrimp in the rock pool.
The shrimp were quite small and fast which made them hard to catch. Luke and I were having so much fun catching them. There was a sheer drop outside the rock pool which was so deep. Luke, dad and I went snorkelling there and saw lots of fish. I felt like I was swimming in a giant aquarium tank!
Day 3
On our third day we went on a sight-seeing tour on the bus. Some of the things we saw were the Hypogeum, the Dhar Galam and The Blue Grotto.
The Hypogeum would have been so interesting but they only let in ten people an hour and it was booked out until mid November. It was a subterranean Neolithic site dating from between 2000 and 4000 B.C.E. It was a time when people started getting smarter. They started inventing things to make life easier such as tools.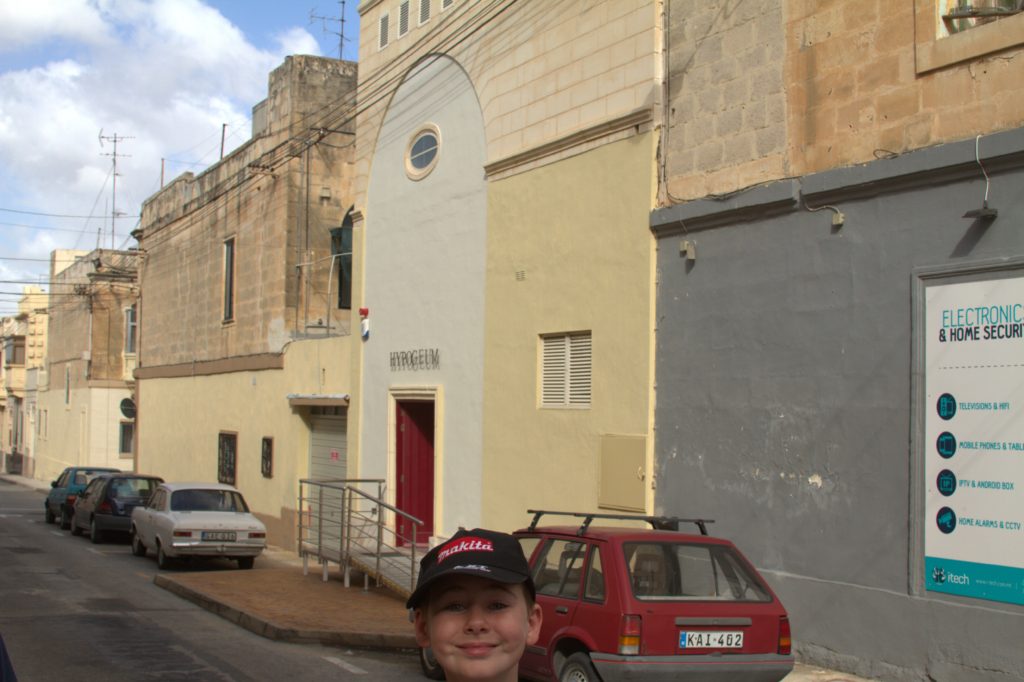 Dhar Galam was really cool, I loved it! There were so many bones and historical things which I found interesting. It was a huge, cavernous cave. It was a shame that half of it was blocked off because I would have loved to see what was in the rest of the cave.
Before we went to The Blue Grotto we had delicious lunch. Dad and I had a meat roll and a Kit Kat gelato. It was delicious!
We then went to The Blue Grotto which was closed off because the waves were too big. It is a place with many underwater caves. To see it you need to go on a boat tour. Unfortunately, it was too rough to go on a tour. I'm imagining that there would have been lots of marine life.
The highlight of the day was when we jumped off the pier at the beach. It was so much fun doing different jumps and jumping in with Chloe and Luke.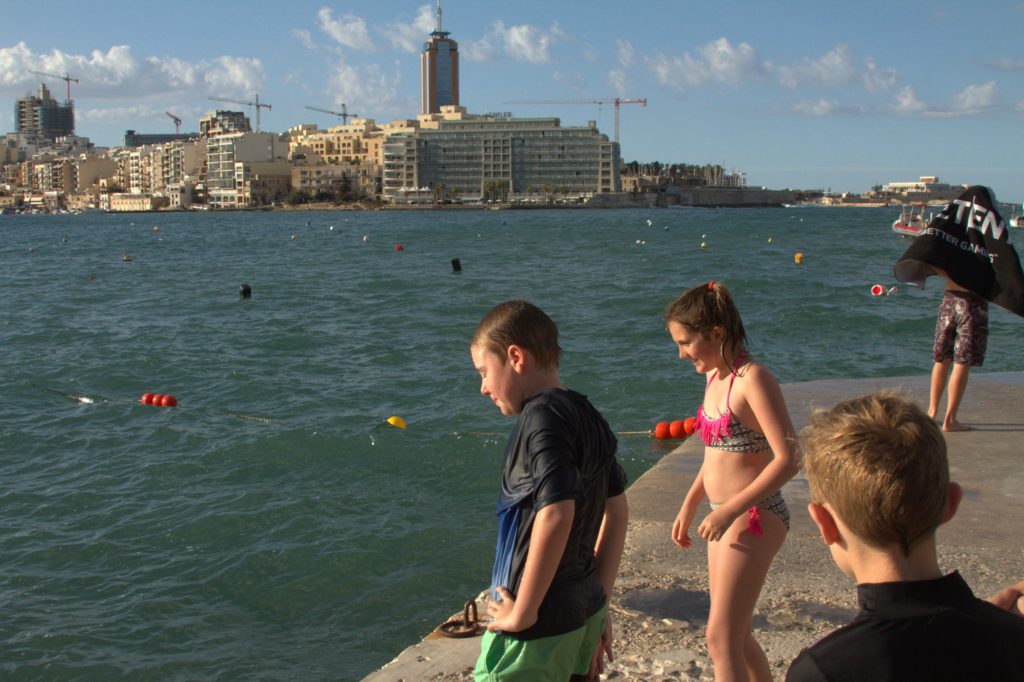 Day 4
We went on another bus trip the next day. The places we went to were Mdina, Rabat and Golden Bay. I was hoping that half the places that we go to weren't closed today. Luckily, none of them were closed.
Mdina is a very old, historical city. It was built thousands of years ago! We took a ride in a horse and carriage around Mdina and when we stopped to look at the view, we saw a race on! There are also three entrances to Mdina. The British entrance, the Greek entrance and the main entrance. We came in through the main entrance.
After the horse and carriage, we went to a torture chamber. It wasn't real. It was just a museum. It had a whole bunch of mannequins that looked really fake. The tortures looked really painful (e.g. being stretched across a roll of spikes). I would hate to be tortured like that.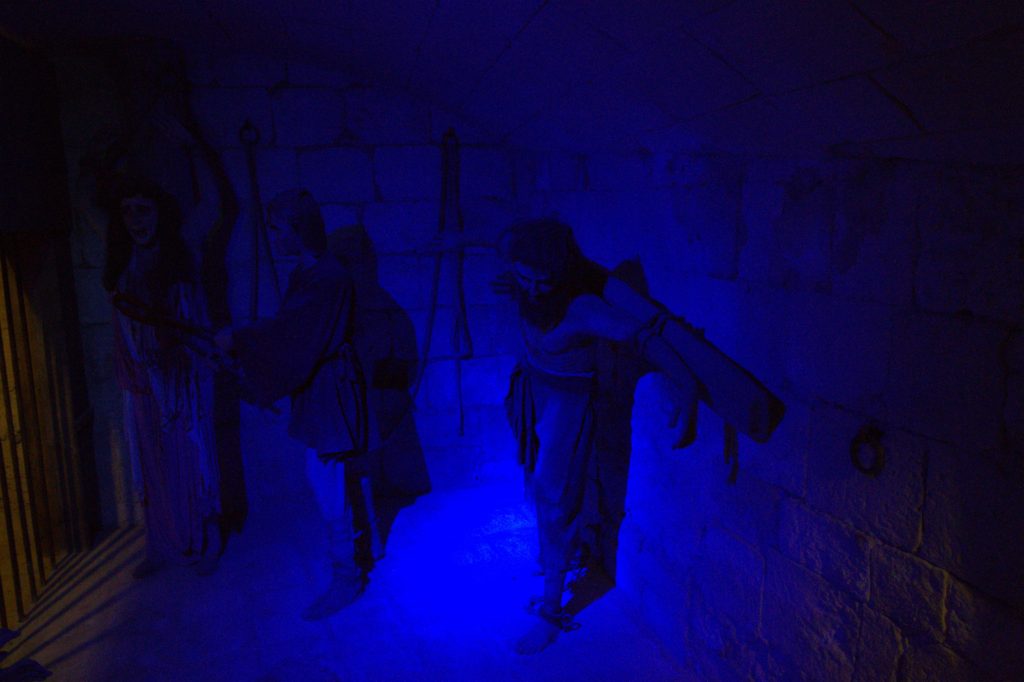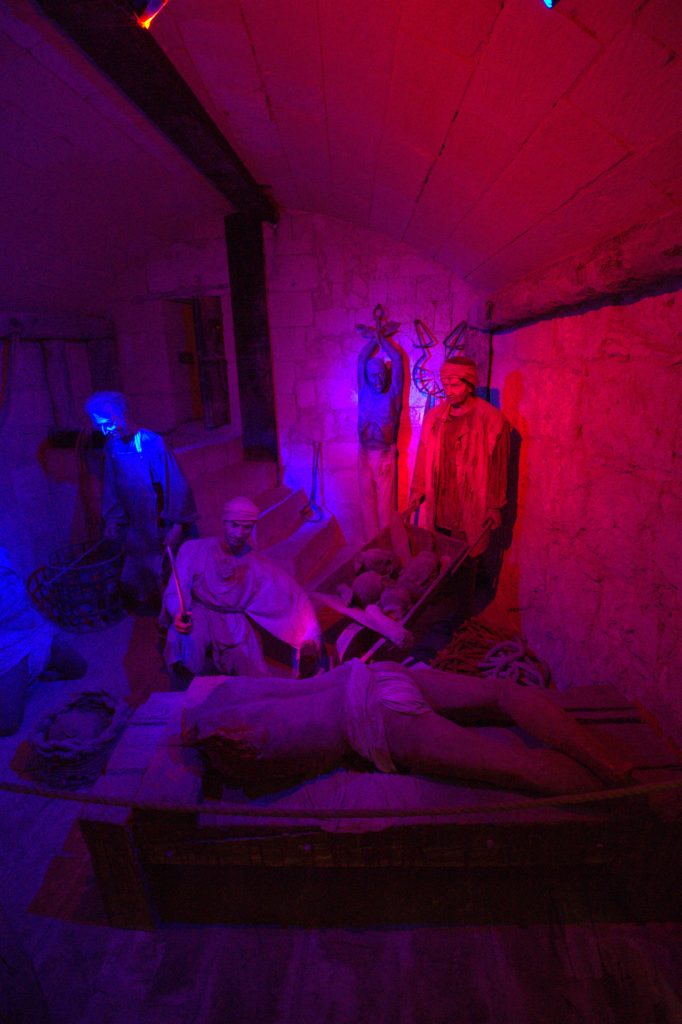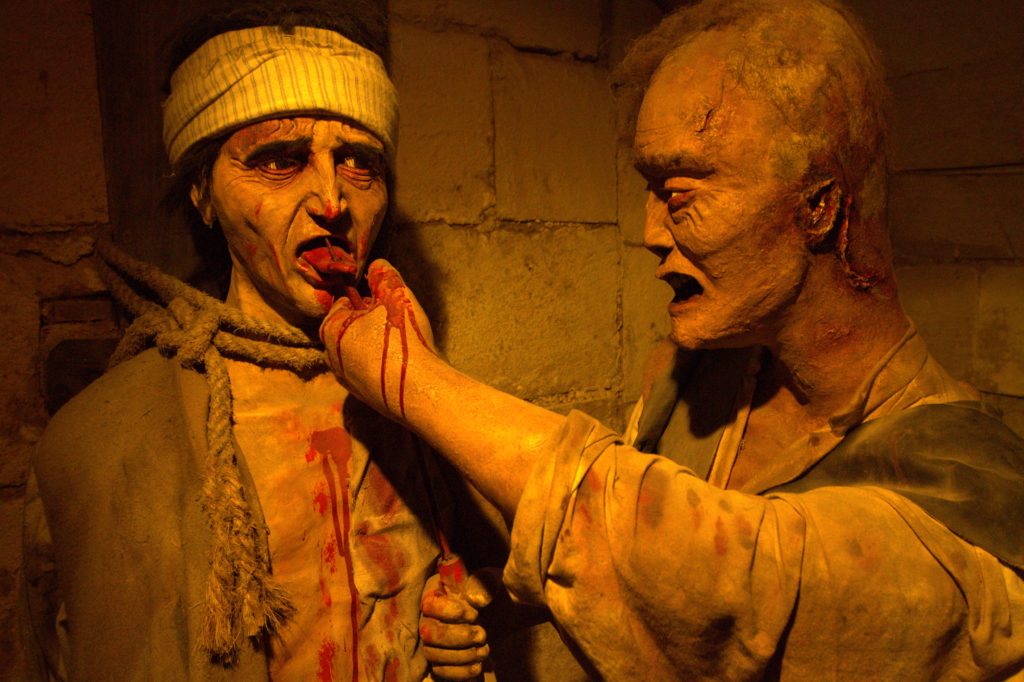 Then we hopped back on the bus and went to Rabat to see some catacombs. The first one was the biggest for sure. It had 6 passageways and some had more leading off them. All of the other catacombs were smaller. My favourite was the first one by far.
We were going to go to the Aviation museum but Bel somehow managed to smuggle her, Chloe, Luke and I out of it. We went straight to the beach! Golden bay was what it was called. It was beautiful, shallow and perfect for bodysurfing all in one beach! That was my favourite beach so far on the whole trip. At least for now…….
ZZZZZZZZZZZZZZZZZZZZZZZZZZZZZZZZZZZZZZZZZZZZZZZZZZZZZZZZZZZZZzzzzzzzzzzzzzzzzzzzzzzzzzzzzzzzzzzzzzzzzzzzzzzzzzzzzzzzzzzzzzzzzzzzzzzzzzzzzzzzzzzzzzzzzzzzzzzzzzzzzzzzzzzzzzzzzzzzzzzzzzzzzzzzzzzzzzzzzzzzzzzzzzzzzzzzzzzzzzzzzzzzzzzzzzzzzzzzzzzzzzzzzzzzzzzzzzzzzzzzzzzzzzzzzzzzzzzzzzzzzzzzzzzzzzzzzzzzzzzzzzzzzzzzzzzzzzzzzz.
Day 5
The next day, dad and I decided to have some father-son time and went to the aquarium. They had some really cool animals! My two favourites were the Piranhas and the albino stingray. Albino means that the albino animal is completely white and has red eyes. We also took a photo where dad was feeding me to a shark (obviously, the shark wasn't real).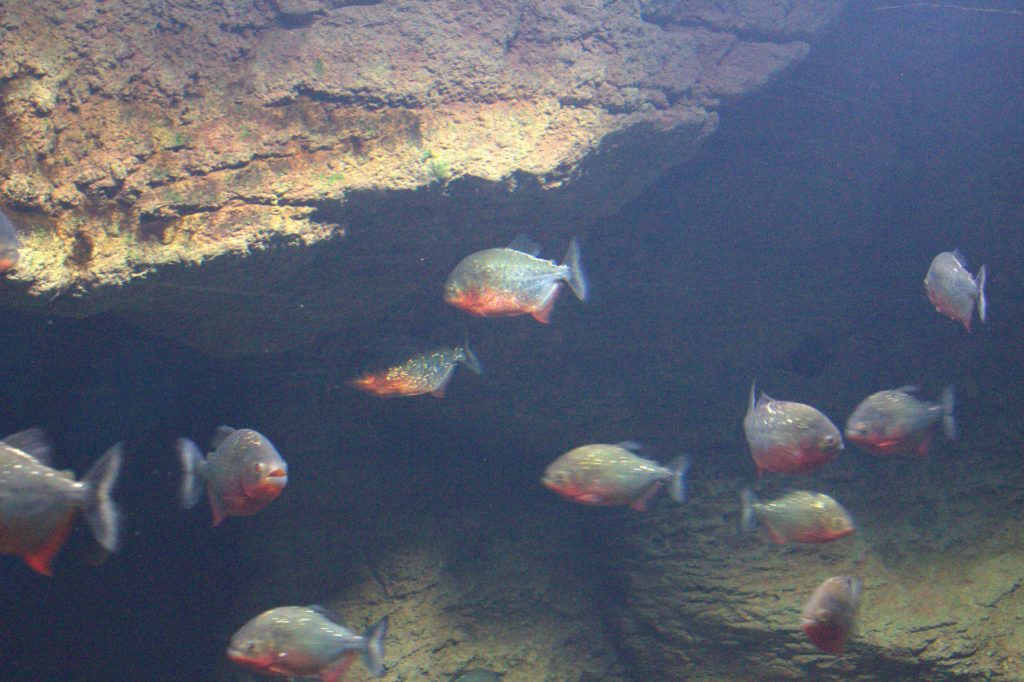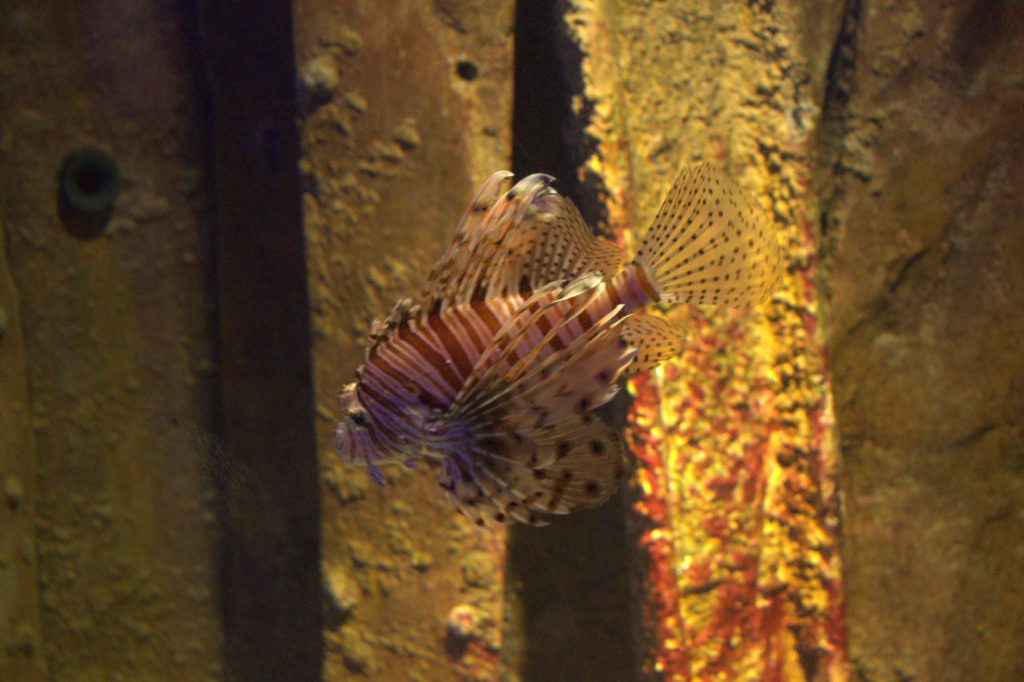 We didn't really do much for the rest of the day. We just stayed at home and relaxed. Best day in Malta so far.
Day 6
When we got up, we went on a cruise ship to the blue lagoon. When we got there, we went straight to the swimming part. It was so heaps bluer than I expected! It was like swimming in the sky! Chloe and I swam from one side to the other. There were also a lot of cool fish there. Big ones, little ones, sucker ones, even rainbow ones! They were so hard to catch.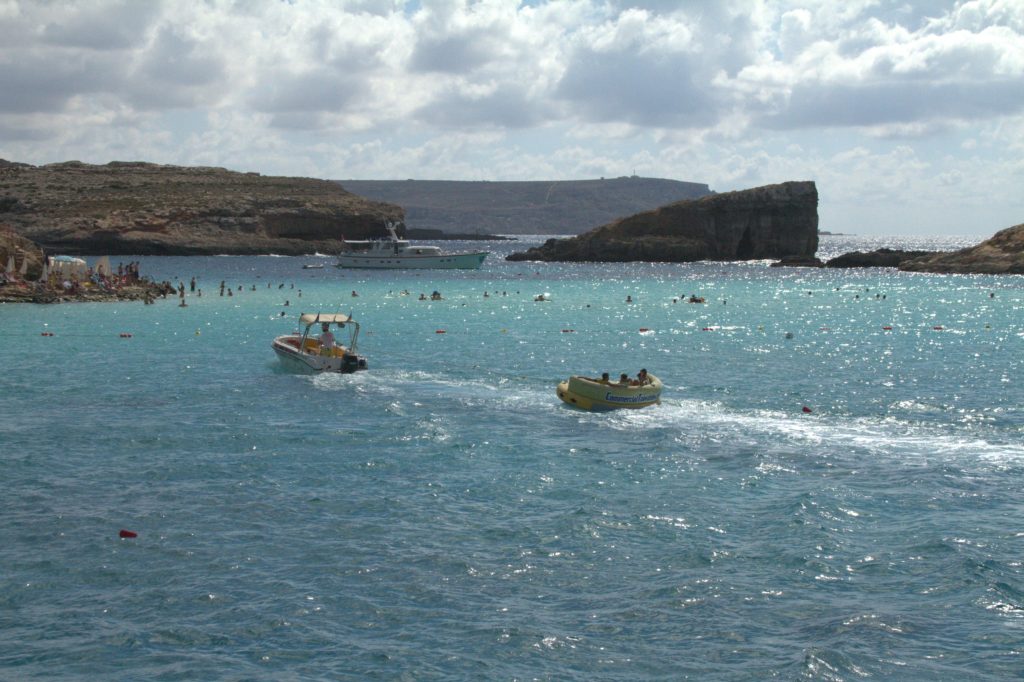 After that, we went to Gozo and some people jumped off the boat while others snorkelled. I tried snorkelling, but you couldn't see much so I started jumping instead.
Day 7
The last day was kind of frustrating. We went to the airport in the morning but the plane left at three thirty PM. We had to wait for hours.
Overall, Malta was my favourite (and only) country outside of Italy so far.
TO BE CONTINUED…………